Clean Water
The Problem: Access to Safe Water for All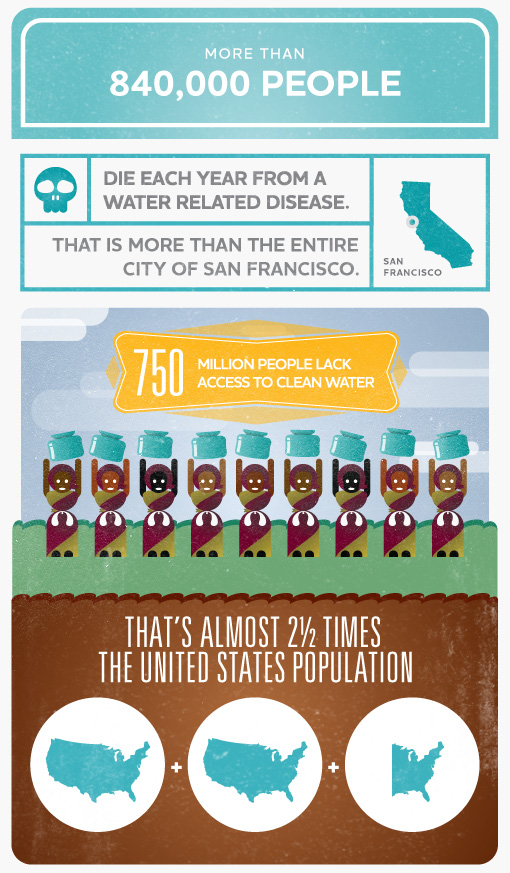 ---
The water crisis is the #1 global risk based on impact to society (as a measure of devastation), and the #8 global risk based on likelihood (likelihood of occurring within 10 years) as announced by the World Economic Forum, January 2015.
Diarrhea caused by inadequate drinking water, sanitation, and hand hygiene kills an estimated 842,000 people every year globally, or approximately 2,300 people per day.
---
82% of those who lack access to improved water live in rural areas, while just 18% live in urban areas.
---

Products purchased in this section currently help:
- Distribute Water Filters that Provide 5 Years of Clean Water!
- Provide funding to CARE which is currently focused on providing emergency aid to those in need in the Philipines.
Please visit the

Clean Water

section of Ripple to research amazing organizations and products that help further clean water for all.
Resource Links
Look for more facts in our collection of Water Resource Links.
The above information was collected from the website www.water.org.